BACKCOUNTRY SAFETY
GET PRACTICED AND PREPARED TO STAY SAFE IN THE MOUNTAINS THIS SEASON.

Avalanche safety can sometimes feel like highly coveted info - reserved for the crustiest of mountain goats – wise in excess of the years etched into their faces. This is not to make mountains exclusive, but to dissuade the uninitiated from rushing off into the backcountry – putting themselves and others at risk. The stakes are high in the mountains: multiple hazards mean that education and preparation are essential to ensure that everyone comes home safe from each adventure.

This article aims to provide guidance on where to begin for freeride debutants and encourage experienced riders to continue upskilling in the never-ending quest for safety.

Online and in-person avalanche courses are a great way to get the basics on lock, practice, upskill, refresh and make a bunch of new friends to go riding with.
ABOUT THE AUTHOR
Anna Smoothy is an ex-freeride competitor and present-day backcountry enthusiast. Having spent the last decade skiing between New Zealand and the European Alps, Anna has a wealth of experience reading and riding terrain. Despite this, she's not a snow safety expert and like any wise rider, Anna has enlisted the help of those who are. This guide has been developed in collaboration with the WEMountain avalanche education practitioners to share tips, tools and urge The Faction Collective to stay safe this winter.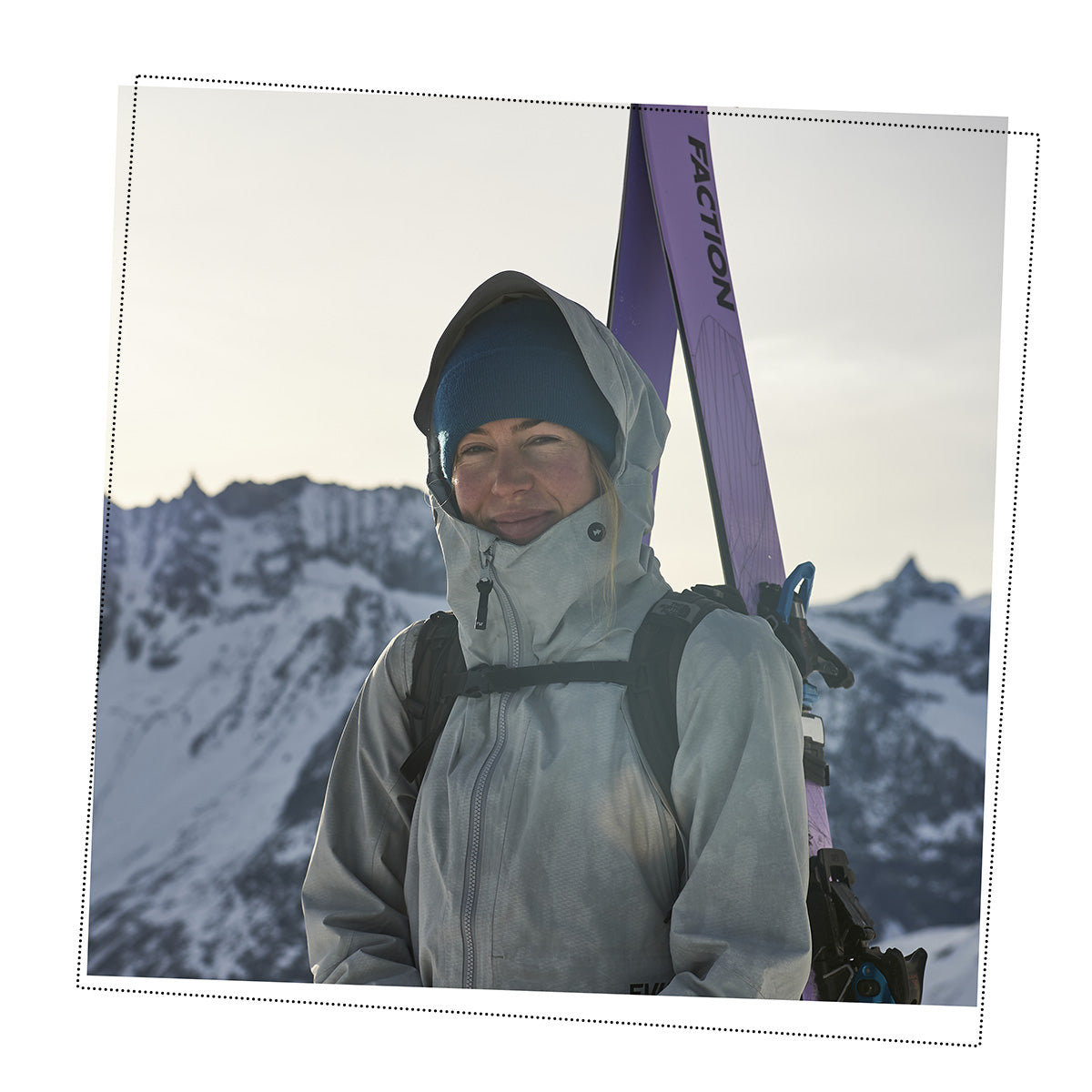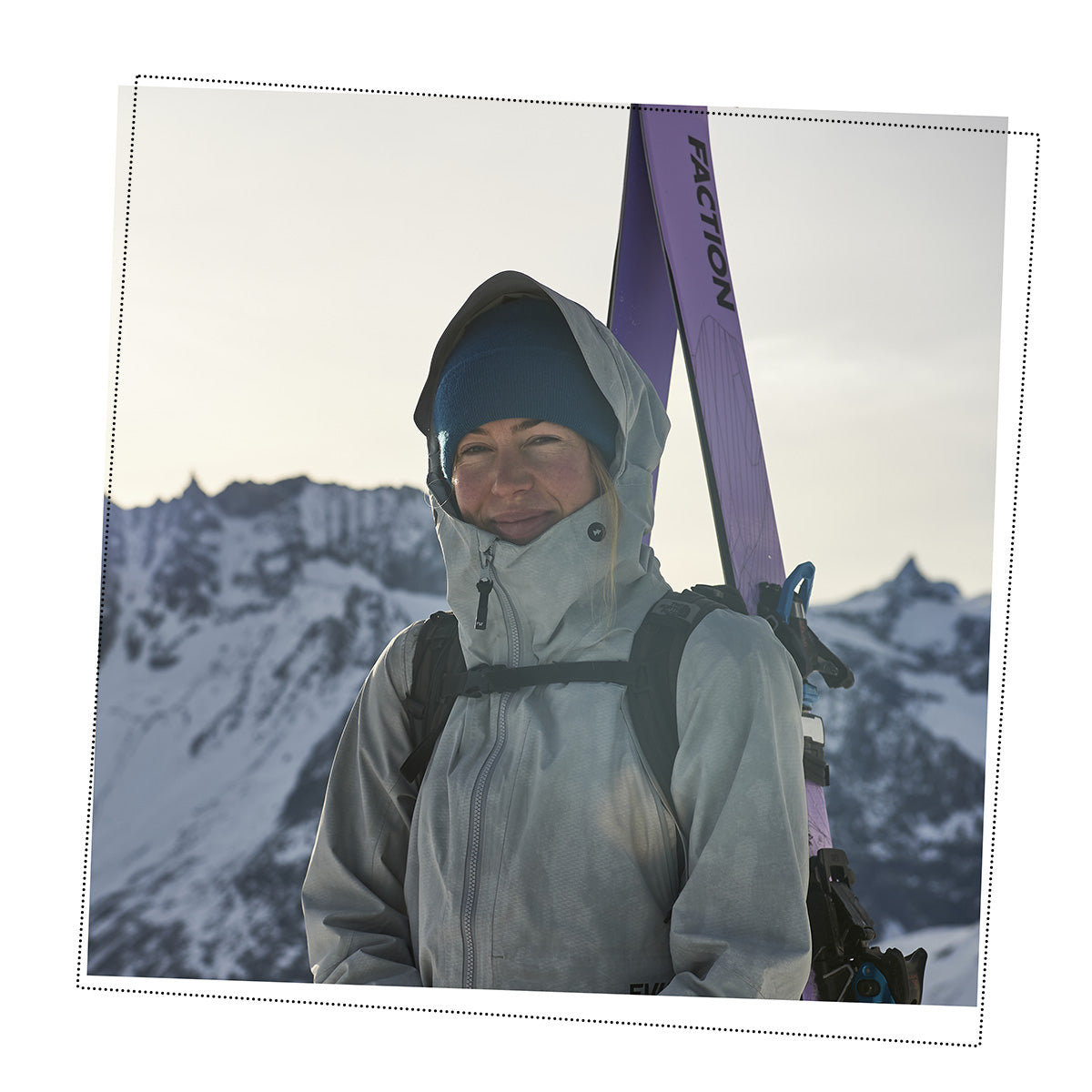 THE KNOW HOW
Avalanche education is the number one tool to stay out of trouble in big mountain terrain. Avalanche gear is also essential – but without the education to make good decisions and use your gear effectively it is rendered completely useless.

Online and in-person avalanche courses are a great way to get the basics on lock, practice, upskill, refresh and make a bunch of new friends to go riding with. WEMountain offers courses online from introductory, through to courses for experienced backcountry users.

WEMountain offers courses online from introductory, through to courses for experienced backcountry users. Use the code SAFEWITHFACTION at checkout for a 20% discount on their courses.
check them out
AVALANCHE EQUIPMENT
An avalanche transceiver (beacon), probe, and shovel represent your bare necessities; the absolute "must-haves" for backcountry travel. Not all gear is made equal – ensure you've done due diligence – check online for product recalls, reviews and physically check your gear's functionality. Avalanche backpacks are another emergency gear precaution that can reduce (but not eliminate) the risk of burial.

A mobile phone is also a "must-have" item. To avoid the risk of signal interference, minimize the use of your phone and other electronic devices whilst backcountry skiing, only turn them on when needed, always carry them well away from your transceiver and by default, it's safest to keep them switched off.

Use this gear as safety boosters, but don't let it boost your confidence unduly. Skiers die every season wearing all this equipment. Education to avoid avalanches is the BEST protection in the mountains.
PRACTICE MAKES PERFECT
No matter if this is your first season or your fiftieth, take time every autumn to practice avalanche rescue and how to better manage the risk. Doing an avalanche rescue scenario with your mates is fun and provides assurance that they can save your life – this is important to know when you're heading out riding together. You don't need to wait for snow, you can make a multi-burial scenario in your garden – hide transceivers in Tupperware and get competitive.

Autumn is the best time to take an online refresher course to build on your knowledge and get hyped for winter.

When the snow finally arrives, take your rescue scenario to the snow – perfecting shoveling and probing techniques will cut vital minutes off your rescue times.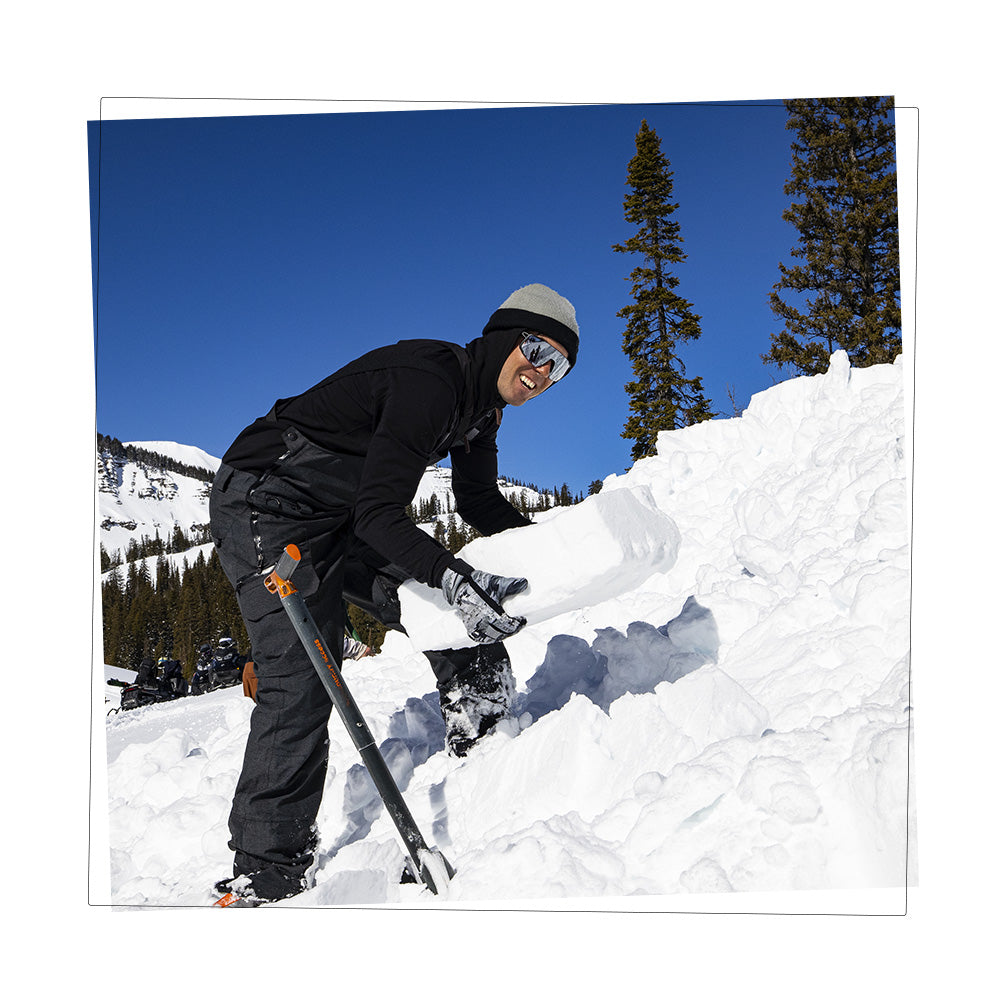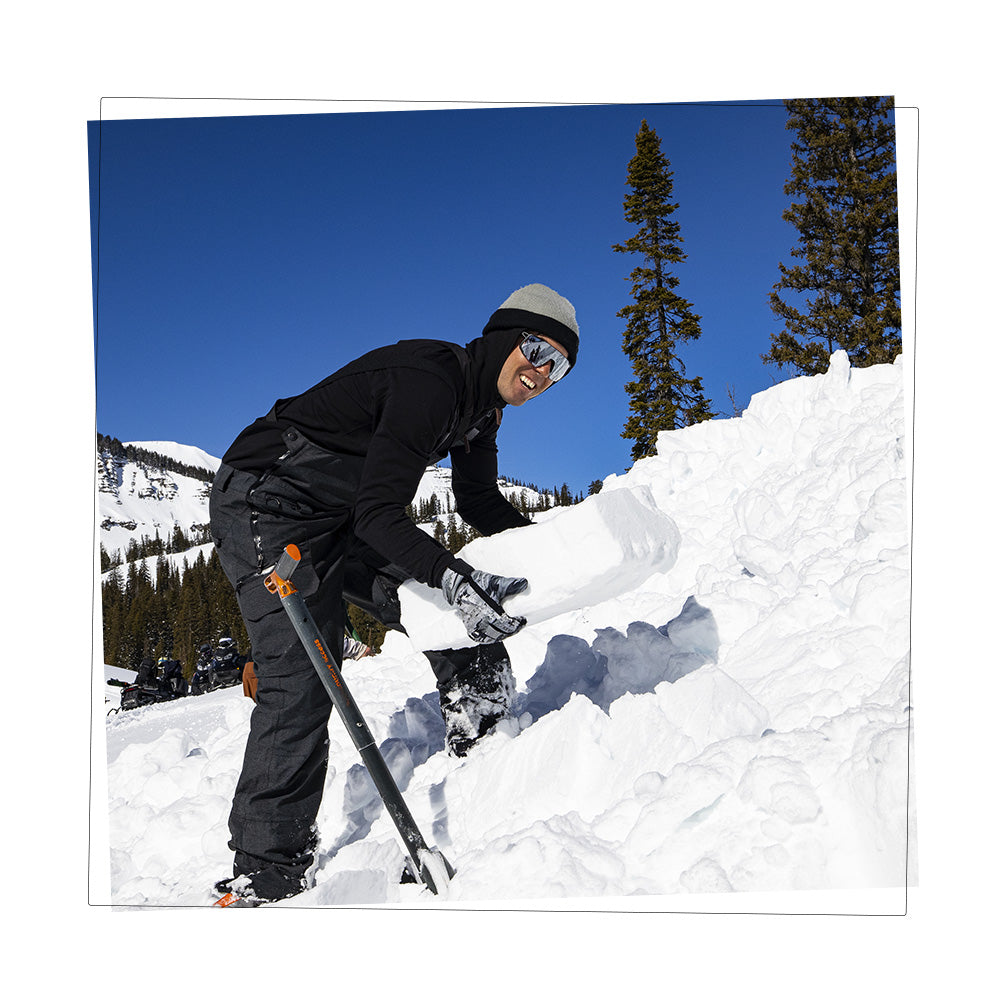 PLANNING YOUR DAY OUT
Preparation for a day's skiing begins at the first snowfall of winter. Read official avalanche reports religiously (every day) so that you understand how the snowpack is building through the season. Weather transforms the snowpack, add this to your daily checks and log how the weather has healed or exacerbated instabilities in the snowpack.

You've done your homework (theoretical and practical). You've got your crew (3-4 people). Now you're absolutely fizzing to get out there. Check that the forecast provides adequate visibility and weather for backcountry travel (and check it again before you walk out the door!)

Plan a few objectives within your crew's ability that correlate to acceptable risk given the day's weather & avalanche forecast. Snowfall often arrives in a hurry from a prevailing wind direction – this will significantly affect your objective choice. Using the avalanche report and map apps like FATMAP help you mitigate risk by avoiding aspects and elevations of higher danger.
A robust plan will have A & B options that allow you to micro-adjust your risk on the go. Turn around points are important to pre-plan (locations where turning back is easy and cut-off times for daylight, weather and a possibly warming snowpack).

Your plan needs to remain flexible, weather and snow can change in the blink of an eye, as can your crew's health and appetite to send it – keep tabs on your situation and adjust your plan as required.

There are many excellent places to be bold and push your limits: the dance floor is one, the backcountry is not. If your objective is above your paygrade, change the plan, or engage a certified guide who can help you manage risk that's beyond your experience level.
PACKING ESSENTIALS
In addition to the avalanche gear outlined in section 3, I recommend you always carry:

- First aid kit
- Water
- Snacks
- Duct tape
- Layering system (waterproof, windproof, spare layers)
- Sunscreen
- Map

These are the essentials for a day trip in basic freeride terrain – if you're passing over glaciers, another level of preparation and gear is needed. Do not go on glaciers without the prerequisite rope skills and training.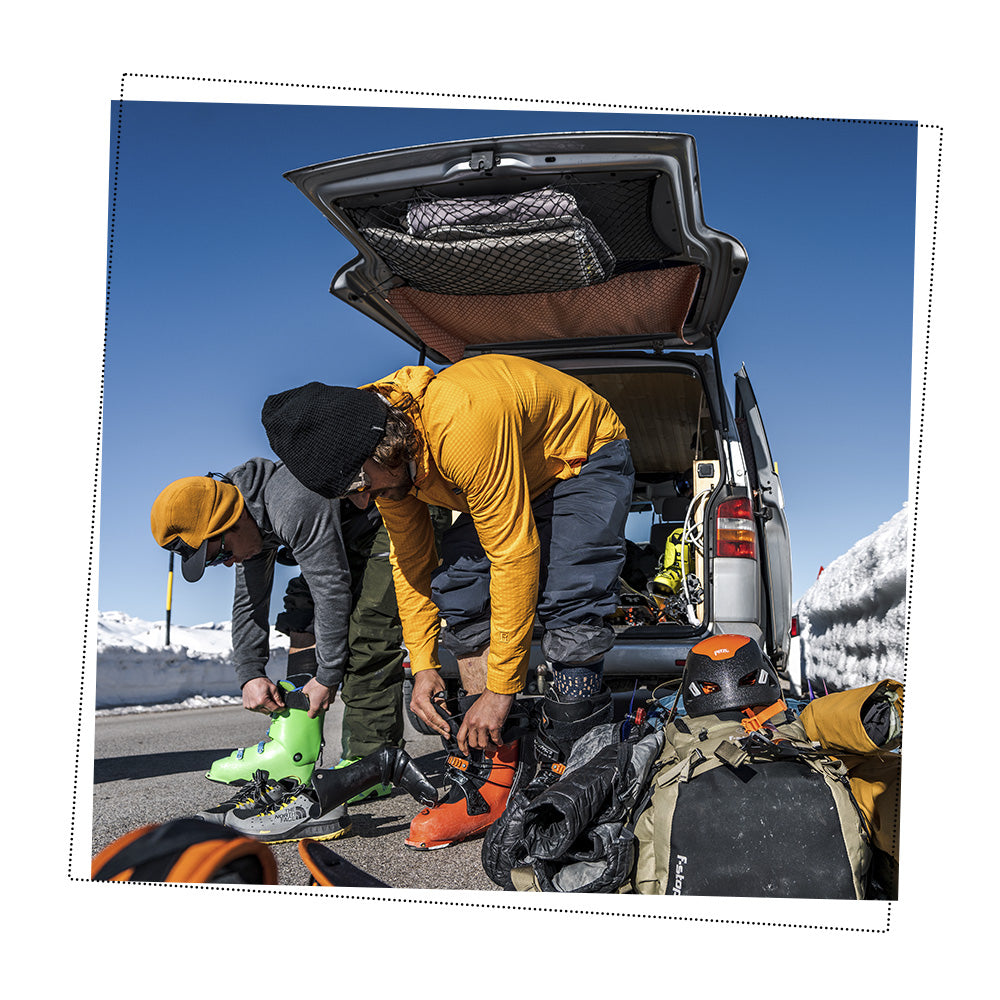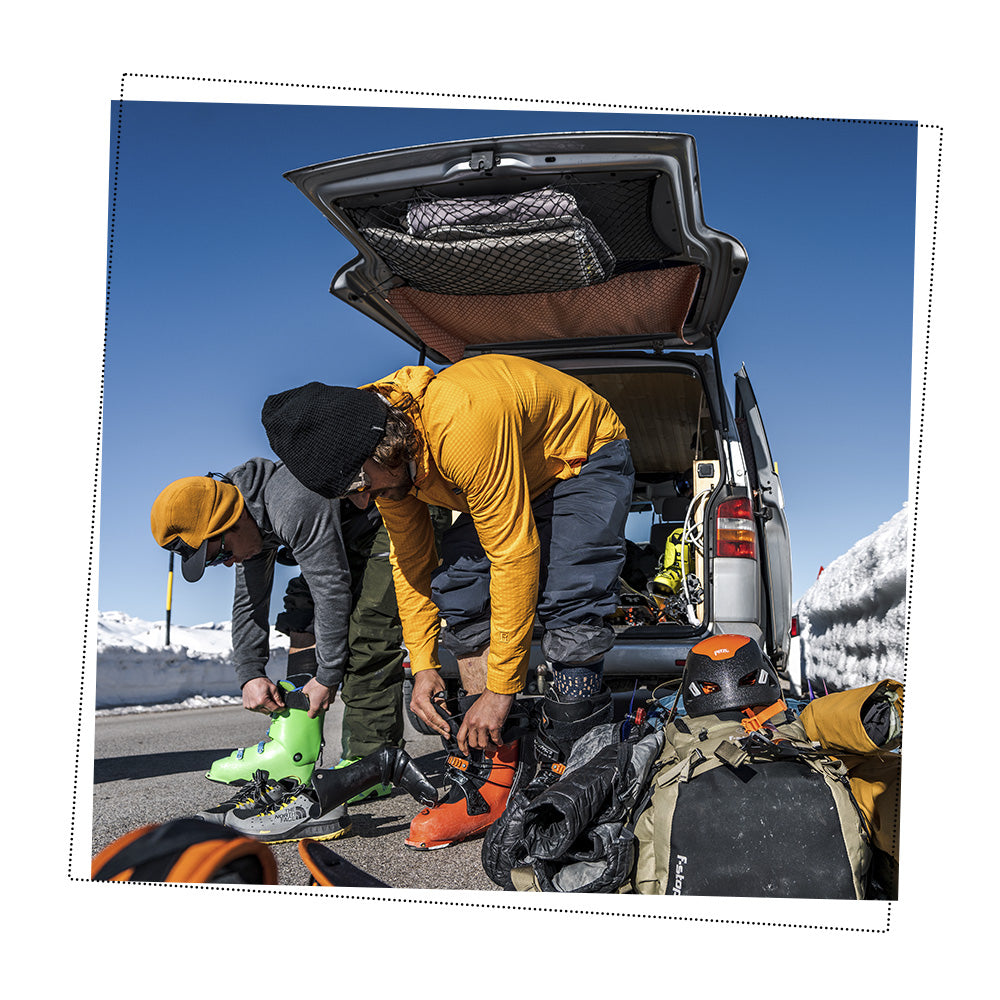 Keeping well fed and watered reduces bad decisions in the alpine. Despite mitigation efforts, sh#t happens in the backcountry – always carry a first aid kit to patch up the crew. Duct tape can fix practically anything (aside from avalanches) – keep some wrapped around your poles so you can fix a ski boot or remove cat hair from your fabulous alpine ensemble. Be sure to pack sunscreen so you can slip, slop, slap and send it (without getting wrinkles).

I mentioned planning your route with digital map tools. These are awesome but phones die, and signal comes and goes - so bring an analogue map and know how to use it. Navigation is not something I'm very good at, so I'm stoked to build that skill this winter.

The way you pack your gear is vital in an emergency. Ensure your transceiver is securely attached to your torso (not in your backpack, and not close to any metal or electronics that can interfere with its signal). Pack your transceiver and probe in a manner that is easily accessible.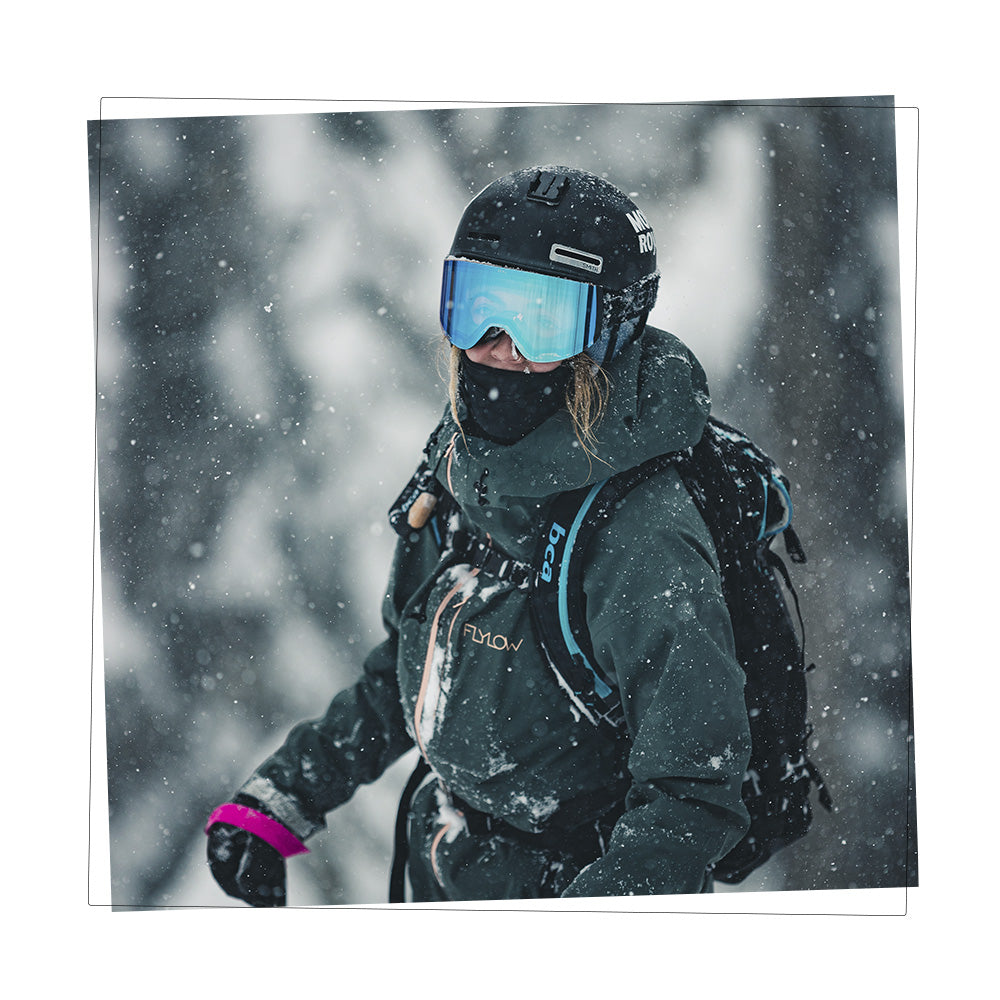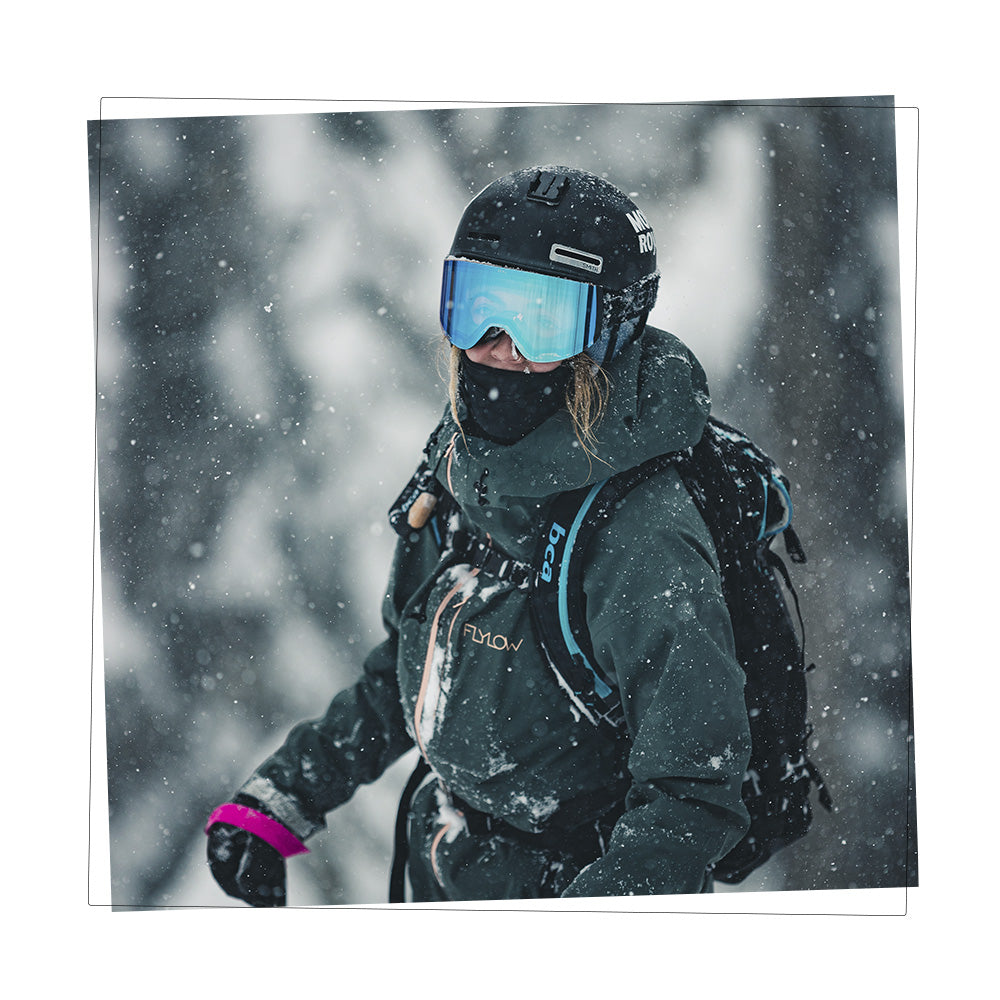 GROUP DYNAMICS
Everyone in your backcountry group has a role to play. The most experienced person's job is to think aloud – verbalizing route planning, risk assessment and mitigation. The purpose is to share ideas, invite discussion and dissent and ultimately come to an agreement on the best course of action for the group.

Beware the expert halo and don't assume that the most experienced person has all the answers. Their decision making may be inhibited by fatigue or a commitment bias – e.g. they're so stoked to ski a line that they're not adequately assessing its risks.

The least experienced person has a key role to play - look, listen, learn, and question. Questioning your group's decisions builds your own knowledge and reduces human risk factors (e.g., the expert halo). Be a keen observer of human behavior and ensure that everyone is comfortable (physically and mentally) and understands the plan and their role in it.

Have a team debrief at the end of your mission. It's important to reflect on what you could have done better and celebrate the wins (over a sports beer, of course).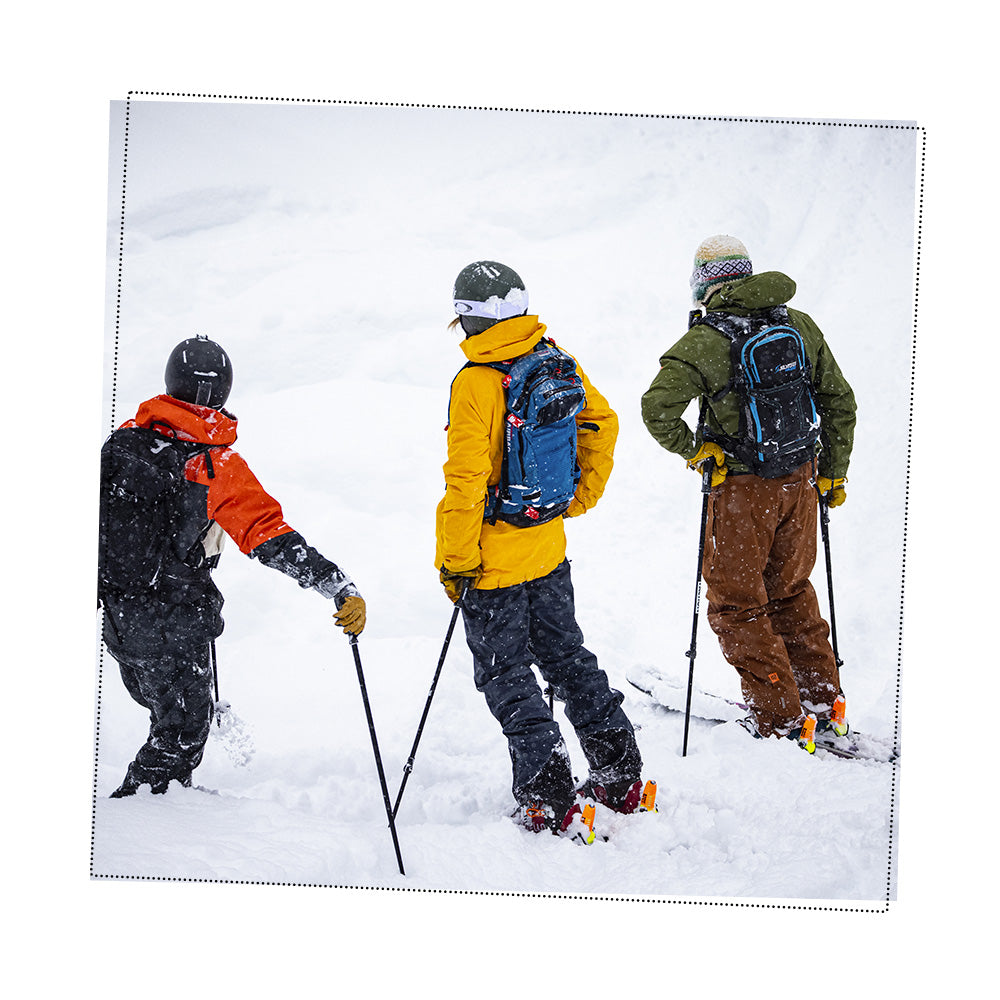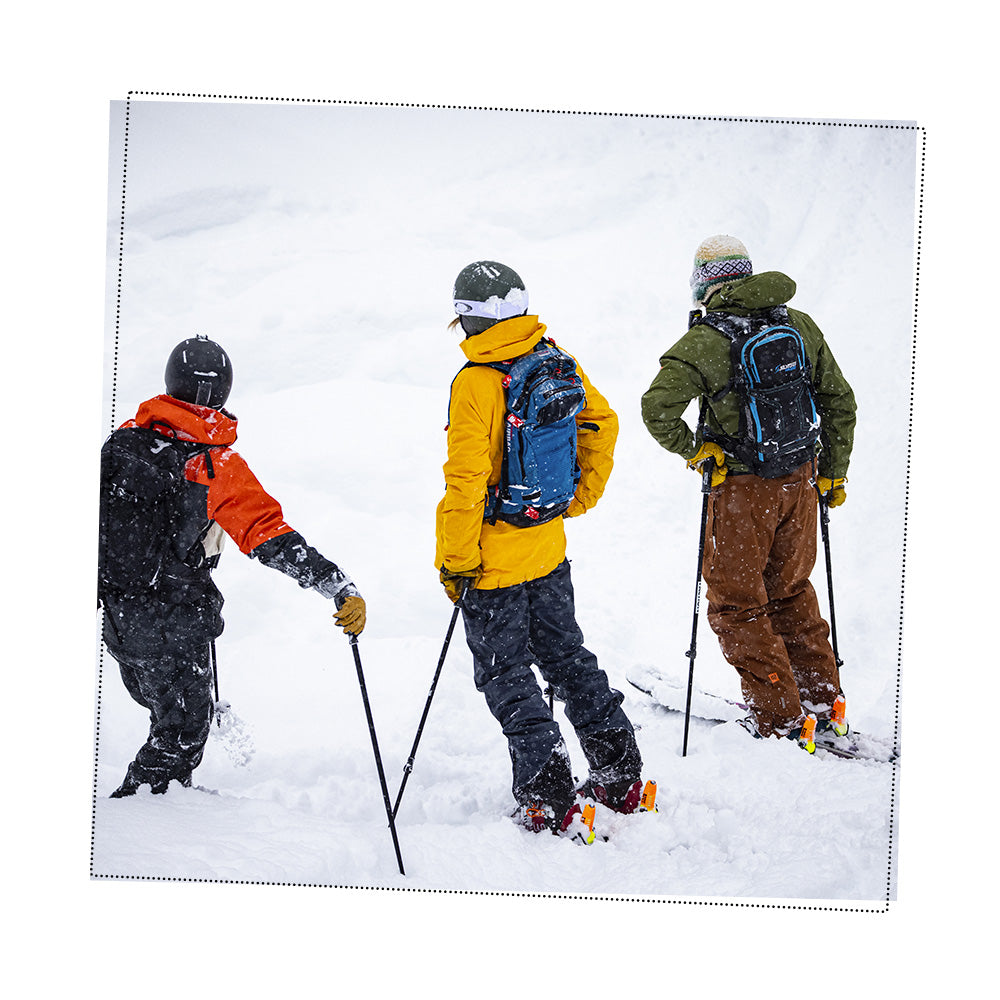 READING TERRAIN & RIDING A LINE
Now you're out there doing it. Take note of the snow as you move through terrain – is it consistent with the avalanche forecast? How is it reacting and changing? Can you observe natural avalanche activity (e.g. roller balls indicating an increasing wet slide probability), or avalanche indicators (e.g. wind affected snow), and terrain traps and hazards.

Find a representative aspect and elevation to your objective, repeat your observations here. If it's safe to execute a practical test such as an extended column test – do so. Your results will only be as good as your technique and remember that snowflakes are metaphors for individuality. The snowpack varies greatly, so you can't take a 'safe' result in this spot as a green light to send your line, but as one of many signposts. Education and experience will help you weigh up the multiple indicators and factors – keep up the struggle!

Freeride aficionados will be familiar with how to scope and memorize a line. A key aspect to plot into these mental maps is hazards, exit points, and what-if's: "what if an avalanche is triggered while I'm skiing this shoulder, what are my actions and exits?". Discussing these points at the top of every line and planning for every eventuality is a solid way to increase your chance to make it to après ski.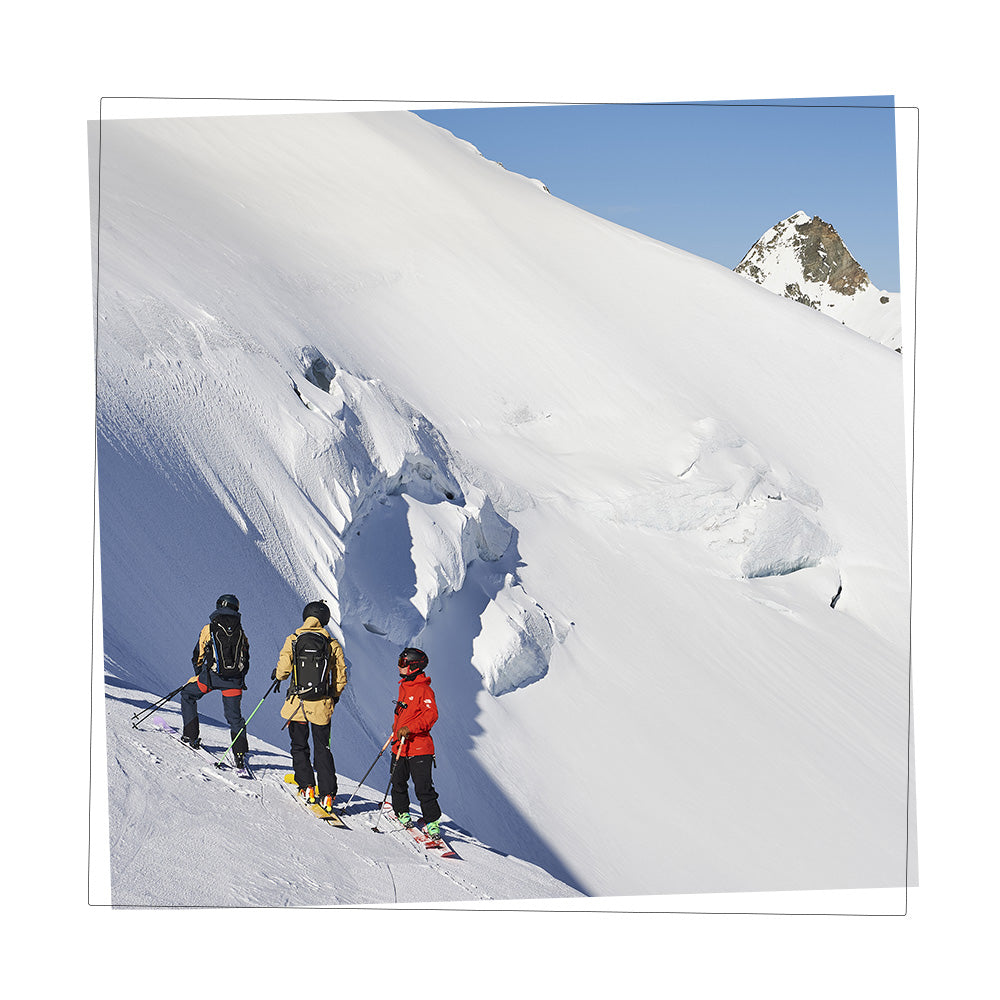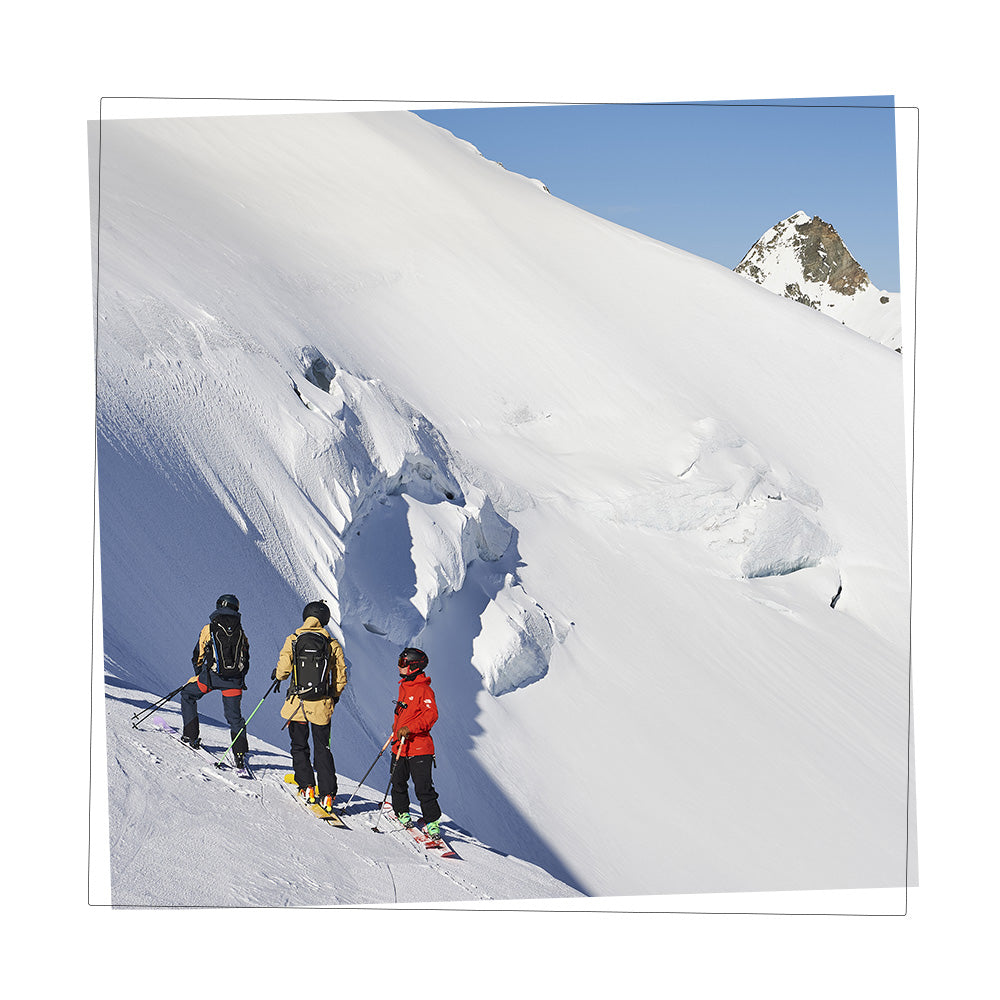 PREACH
I like to practice what I preach. In addition to raiding the Faction Verbier office for an impromptu burial scenario (be warned!), I'm taking the T-Learning Backcountry course with WEMountain to test my knowledge in the field. I'll report back with how this helped me refresh, upskill and get ready for winter.

Stay safe this winter!
- Anna